Background: Gold in Thailand
DAILY GOLD PRICE UPDATED
(24/06/10)

ราคาทองวันนี้มีการเปลี่ยนแปลง

 
ครั้งที่
เวลา
+/-
ซื้อ
ขาย
goldspot
usd-thb
 
 

1

9:31

 50

18900
19000
1236
32.39
 

Powered by Namchiang.com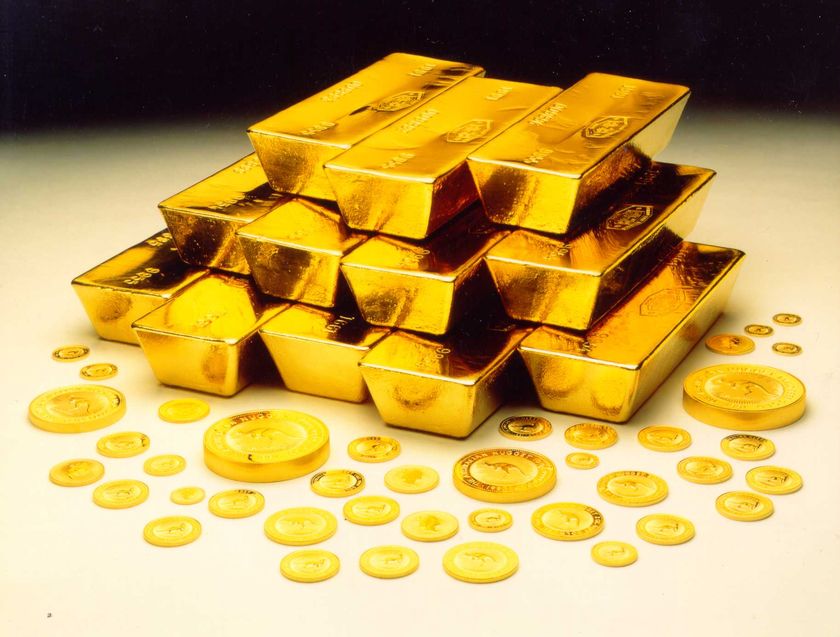 Gold has a deeper meaning to many Thais than just being a precious metal made for the making of coins, rings, necklaces, bracelets and other jewelry. Thailand's former name was Siam and this means gold in Sanskrit. The Chinese called the country as "Jin Lin" , which means "peninsula of gold". Gold is also often mentioned in important Thai Buddhist literature, and Buddha is described as having a "skin of gold". Gold is also often used in the making of Buddha statues and other religious objects and artifacts.
Jewelry and other gold objects also functions as a security to many Thais in case of difficult times.
 The gold can then be pledge /pawn until the family's economy gets improved.
Weight

One baht Thai gold is equivalent to 15.244 grams before it is worked up. After the work the weight should be equal with or more than 15.16 grams, to still be termed as one baht gold.
(Generally, one baht of gold normally is termed as 15.2 grams)
Karat and Appearance

Thai gold jewelry often has a purity of 96,5% gold, which is equivalent to 23 karat.
The remaining 3,5% consist of alloys such as silver and bronze. Some shops also provides 22.20 or 18 Karat jewelry. Lower karat objects has become a little more common in Thailand nowadays, partly inspired by "western" or so called "farang gold".
Generally speaking, the higher karat a gold object has, the softer it is. For that reason, a lower karat can be recommended for rings and thin jewelry.
The Thai gold often has an intense "yellow" color due to the high carat.
To Buy Gold



There are two major schools in historical gold craftsmanship in Thailand:
 Sukhothai and Petchburi.
These two styles of jewelry is represented in the thousands of gold shops you can find in Thailand. Most shops are located in Bangkok and the Chinatown in this capital city is a great place to look for jewelry.
 At Yaowarat Road, the main street in Chinatown(*See detail down on this page), along the river Chao Praya, you will find a lot of gold shops.
The karat and the price of the day are often documented on signs in all serious shops except in shop that sell "high-class-design-gold".
Periodically authorities make random checks in gold shops to make sure that the purity (karat) of the gold is the same as the shop announces.
We suggest you to take a look around in a few shops before you decide to buy any golden jewelry. Thai gold is often an good investment and definitely a memory for life.
 

Facts About Gold
 Chemical symbol: Au
Chemical series: Transition metal
Atomic number: 79
Atomic mass: 196,9665 u
Density: 19,32 g/cm³
Melting point: 1064 C°
Boiling point: 2807 C°
*Great website showing all the facts about thai gold including a very good calculator tool: http://gold.yabz.com/facts.htm
 
*Chinatown
Chinese architecture, signs and attributes, markets, food and all kind of businesses is what you will find in Bangkok's Chinatown. Chinatown is one of the oldest areas in Bangkok and the Chinese settled down here about 1780. Yaowarat road is one of the streets that we recommend you to visit. The Thieves market, or Nakhon Kasem, has good prices on antiques, second hand, electronics and many other products and goods.