Speed Music Hall Disco




Tawan Deang Disco




Victoria Kareoke & Snooker




Motown Bar & Bistro


Oli wine Bar
Bamboo Bar
Lively Market
Simple Thai Karaoke
"Speed Music Hall" DISCO ! (Open 22:00pm-2:00am)
This place is crowded 7 days/week,365 days/year.
Especially on weekends and special holidays when many students are on holidays.
(This place is for all ages,you'll see people from 20-80 years old,all people are mix together).
Many Buriram ladies and students hang out in the disco on weekends.
This place is a HIT in buriram,all people goes to hang-out in this place.
Music style: MIX; Hip-Hop,Thai music,Dance and little bit of Techno style music.
Fair selection of beers, wines, whiskeys and other spirits available at a reasonable price.
Location: Romburi Road, Nai muang Buriram.
If you are newcomer to the town, it is quite easy to find. Starting from the clock tower in front of the Buriram railway station head down on Romburi Road and you will see the entertainment complex on the left side.
There is also a show with sexy dancers ladies between the D.J songs(Boys&Girls).
Whenever a famous Band,singer or any special event happan -it will probably be at "speed".
Prices are relatively cheap compare to the tourist areas discos.
Bottle of beer costs around 70 Baht and Whisky bottles are being sold in the entrance at grocery prices (Is that cheap or what?!) just come in and enjoy,SANOOK only!
Great place,so move yourself and go to "speed" P-A-R-T-Y !!!

TAWAN DEANG (Open 22:00pm-2:00am)
Near the "SPEED" Disco (actually behind all the Entertainment complex area of "speed",ask people and they'll direct you to there), A famous instition, there are many bars with this name in Thailand, Udon,Korat,Surin,etc. They are playing Life/Country Thai songs and you can have a lot of fun in this place.
You can sit with table and eat. There are many talented musicians as well.
People sing and you can meet nice friendly Thai people in there.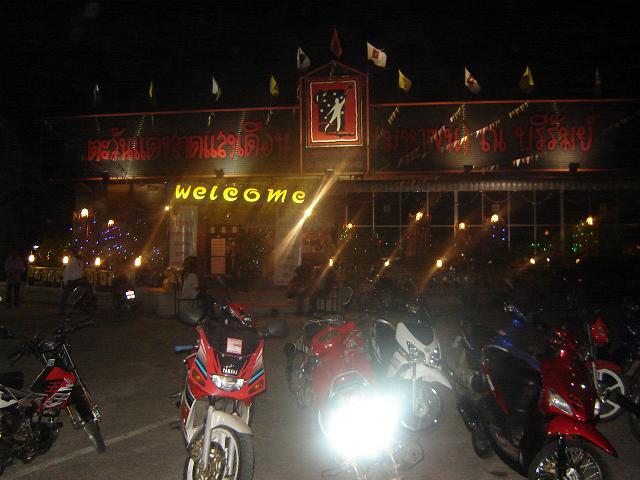 "Victoria" Karaoke&Snooker (Open 10:00am-2:00am)
A very high-class place with big screens and VIP rooms where you can sing a song and drink exclusively.
Snooker tables are available as well.This is NOT the typical Isaan karaoke place. (I'll introduce this kind of places in Buriram later on this page).
Location: Located in the "speed" disco Entertainment complex.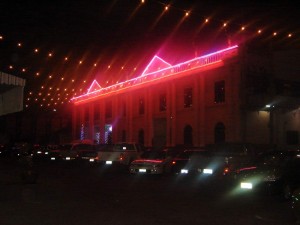 Simple Thai Karaoke Bars in Buriram (Open 17:00pm – 1:00am)
These are simple Thai Kareoke places mostly with very basic facilities.
Beers and Alcohol in general are cheap / thai standard prices in most places.
Every place have few girls/Ladies that can make your time in the place more pleasant.. So..take a lady and sing a song.. ;-)
You can sing a song using their Kareoke systems,or just relax and take your time..
Enjoy yourself ! ;-)
Location: Inchan narong Road near the "Siam Orchid" hotel.