Because we believe that life is an endless journey and that every destination means something different to those undertaking them, we established "Buriram Expats" Car rental service with the main aim of being a partner to you on your journeys; taking you to your destination: safely and of course, efficiently.
"Buriram Expats" operates like a trusted friend, offering help just when you need it; guiding and supporting you throughout your journey.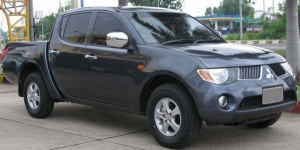 "Buriram Expats" offers both short and long term rental/leasing options for our Expat clients.
Our cars come with full service history and full comprehensive insurance that covers you for all eventualities.
All our cars are fully serviced, and in excellent mechanical condition.
Please contact with us to check availability and prices, we'll do our best for you to provide an efficient, fast and reliable service that will make your trip smooth, and for those who prefer not to drive themselves, we can provide vehicles with skilled and knowledgeable drivers, providing both taxi, as well as driver combined with vehicle hire services.
For rental services all you need is a valid Thai or international driver's license which is a legal requirement for all leases, along with a copy of the photograph page and current visa page of your passport.
We believe in developing our business in sustainable ways with a real commitment to quality and services. We recognize that our success depends on customer satisfaction.
We greatly value your business, leisure, vacation trip and appreciate the opportunity to serve you.
Respectfully yours,
"Buriram Expats" Team.
081-0704750 Mobile
"Buriram Expats" on GPS
N : 14/59/34.8
E : 103/5/42.1